Welcome to the
Chaine Des Rotisseurs
Las Vegas Chapter
Chaîne des Rôtisseurs History:
The Chaîne des Rôtisseurs is the world's oldest international gastronomic society, founded in Paris in 1248. It is devoted to preserving the camaraderie and pleasures of the table and to promoting excellence in all areas of the hospitality arts. Each year the society sponsors young chef and sommelier competitions that attract contestants from throughout the world, while the Chaîne Foundation provides scholarships for students in these fields.
Chaîne is based on the traditions and practices of the old French royal guild of meat roasters. Revived in 1950, the society has professional and amateur members in more than 90 countries worldwide. In the United States, there are more than 130 bailliages (chapters), each offering a variety of culinary activities to suit the interests of local members.
For more information, visit the Chaîne website at www.chaineus.org.
Officers of the Las Vegas Chaine Des Rotisseurs
Larry Ruvo – Bailli
Michael Severino – Vice Conseiller Gastronomique
Richard Gordon –Vice Chargee de Missions
Marilyn LaRocque – Vice Chargee des Relations Presse
Current Members of the Las Vegas Chaine Des Rotisseurs Chapter
-Mr. & Mrs. Robert Anderson
-Mr. & Mrs. Daniel Antonino
-Mr. & Mrs. Scott Jay Auerbach
-Mr. B.J. Balaban
-Mr. Bruce D. Bloch
-Mr. & Mrs. Andrew Blumen
-Mr. Chuck Bowling
-Mr. Donald A. Bowman
-Ms. Cassandra Brown
-Mr. & Mrs. Phillip Caballero
-Mrs. Denise Cashman
-Dr. & Dr. Jeffrey Cummings
-Mr. Steven Dezii
-Mr. & Mrs. David Eisenburg
-Ms. Karrina Nicole Francis
-Ms. Abbie Green Friedman
-Mr. & Mrs. Brad Friedmutter
-Ms. Michelle Ricca Gardner
-Mr. & Mrs. Rob Goldstein
-Mr. A.J. Gonzales
-Mr. Richard S. Gordon
-Dr. Le Hanh Hua
-Mr. & Mrs. J.K. Houssels
-Mr. Craig W. Johnson
-Ms. Kara Kelley
-Dr. & Mrs. Raymond and Pearl Kim
-Mr. & Mrs. Paul and Cynthia Kimmel
-Mr. David Anthony King
-Mr. Martin Koleff
-Mr. Jerry Kramer
-Mr. & Mrs. Ellis a Landau
-Mrs. Marilyn LaRocque
-Mr. Brady Paul Lawrence
-Mr. & Mrs. Duncan Lee
-Mr. Robert John Maricich
-Chef & Mrs. Gustav Mauler
-Mr. Gary McCreary
-Mr. & Mrs. Samuel P. McMullen
-Mr. & Mrs. Brian Menzel
-Mr. & Mrs. Sam Merritt
-Mr. & Mrs. Chris Meyer
-Rabbi Yocheved Mintz
-Mr. & Mrs. Blake Millard Myers
-Ms. Victoria Otter
-Mrs. Sandy Peltyn
-Dr. Christine A. Petersen
-Mr. Joseph Phillips
-Dr. Joseph Quagliana
-Mr. Don Ross
-Mr. & Mrs. Larry and Camille Ruvo
-Mr. & Mrs. Michael Sargeant
-Mr. & Mrs. Scott Sibley
-Mr. & Mrs. Harvey Stern
-Mr. & Mrs. David Straus
-Ms. Susan Kay Sullivan
-Mr. & Mrs. Michael and Denise Severino
-Mr. Michael Ty
-Mr. Marc Ty
-Mr. Michael David Ty
-Ms. Constance Vokas
-Khai Dinh Vu
-Lan Anh Vu
-Mr. & Mrs. Jack Weinstein
-Dr. Christopher Eric Yach
-Mr. Steve Zanella
Upcoming 2019 Dinners
Cipriani Dinner
When: Tuesday, May 15, 2019 at 6 p.m.
Where: Cipriani
Past Chaine Dinners:
2017 Holiday Induction Dinner:
Shawn McClain, Executive Chef and Managing Partner
Shawn McClain, Chef and Managing Partner of Sage, FIVE50 Pizza Bar and Libertine Social in Las Vegas, has a knack for developing original concepts with a sense of innovation and refinement. Bringing his progressive approach to the flourishing dining destination, McClain creates each of his unique venues with the diverse range of Las Vegas visitors in mind. McClain's portfolio consists of both high end and casual restaurants each offering ingredient-driven cuisine served in chic, high-energy atmospheres. An aptness for letting ingredients shine through his use of technical skill and creative couplings has forged the way for McClain's illustrious career marked with James Beard Award and Iron Chef wins and celebrated restaurant concepts in both Las Vegas and Chicago.
A Midwestern native, and a 1990 graduate of the School of Culinary Arts at Kendall College in Evanston, Ill., McClain's star rose quickly in the culinary world. He broke onto the national scene at Trio restaurant in Evanston, earning four stars from both the Chicago Tribune and Chicago Sun-Times. There, his style came into focus, one that juxtaposes Eastern influence with Western foundations.
After seven accolade-filled years, he moved to Chicago to open Spring – his homage to seafood. The restaurant debuted in 2001 to extraordinary critical acclaim and consumer success. That same year, Spring was nominated for the James Beard Foundation's Best New Restaurant award, and McClain was named Esquire magazine's Chef of the Year. In 2002, he appeared in "40 Under 40," Crain's Chicago Business' highly competitive list of "who's who" in the city.
McClain opened his second restaurant, Green Zebra, in 2004. An immediate success, this vanguard concept brought vegetables to the center of the plate and was lauded by The New York Times, Bon Appétit, FOOD & WINE and several other prestigious publications. Green Zebra emphasizes McClain's insistence on the quality of ingredients and his talent for creating innovative menus.
Ready for a new challenge, McClain became a part of opening roster of celebrity chefs at the awe-inspiring ARIA Resort & Casino in Las Vegas in 2009. At his restaurant Sage, McClain changedcfocus once more with a New American menu built around the irresistible freshness of California's local harvests. The restaurant quickly became a local favorite receiving accolades including "Restaurant of the Year" by Desert Companion magazine and earned McClain another James Beard Award nomination for Outstanding New Restaurant 2010. In 2012, McClain put his skills to the ultimate test when he appeared on Food Network's Iron Chef America and competed against Chef Marc Forgione. The epic battle paired McClain with renowned mixologist Tony Abou-Ganim laying the foundation for a long-lasting friendship and resulted in a win for McClain.
Following the success of Sage, McClain opened his first casual concept, FIVE50 Pizza Bar, also at ARIA, in 2013. Here, McClain put his own spin on East Coast-style pizzas, using only the freshest seasonal ingredients. Building upon his interest in vibrant, approachable concepts, McClain will open Libertine Social, a next-generation gastropub with an interactive social environment at Mandalay Bay in summer 2016. At this soon-to-be hotspot, the acclaimed chef will serve-up New American bar food with a foodie flair and join forces with Modern Mixologist and former Iron Chef America partner Tony Abou-Ganim for a show stopping cocktail program.
Currently, McClain splits his time between his home in Detroit and Las Vegas. While in town, McClain makes it a point to contribute to charitable organizations dedicated to enriching the lives of local residents including Three Square Food Bank, a charity that provides nutritious meals to food insecure residents in Southern Nevada.
CHARLIE PALMER, HOSPITALITY ENTREPRENEUR, CHEF, HOTELIER
Since the beginning of his celebrated career, master Chef and hospitality entrepreneur Charlie Palmer has received critical acclaim for his signature Progressive American cooking, a style built on rambunctious flavors and unexpected combinations with a deep and lasting infusion of classical French cuisine. Charlie Palmer's upbringing on a farm in upstate New York, along with his education in various kitchens in France and at The Culinary Institute of America, provided him with the wherewithal to form this unique style and ultimately strike out on his own. In 1988, he made a significant commitment to creating dishes featuring regional American ingredients at his sublime Aureole, originally situated in a historic townhouse off Manhattan's Madison Avenue and now in a spectacular new location in the heart of New York City's radiant theater district.
Over the years, Palmer combined his creative cooking spirit and flair for business to open twelve notable restaurants across the country, a growing collection of food-forward wine shops and award-winning boutique hotels. These include: Michelin-starred Aureole, café/catering venue Astra in New York; Charlie Palmer Steak, Washington, D.C.; Michelin-starred Aureole at the Mandalay Bay Resort & Casino, and Charlie Palmer Steak at the Four Seasons, Las Vegas, NV; Charlie Palmer Steak and Briscola in Reno NV; Dry Creek Kitchen at his boutique Hotel Healdsburg, Sonoma County, CA, as well as, Charlie Palmer at the Joule, Dallas, TX; and Charlie Palmer at Bloomingdale's South Coast Plaza, Costa Mesa, CA, both of which house Palmer's Next Vintage wine shops. In 2010, Palmer introduced his first quick and casual burger restaurant, DG Burger (Damn Good), located adjacent to his restaurant in South Coast Plaza. Chef Palmer continues to grow his restaurant group across the U.S., recently opening two new Denver casual eateries District Meats and Wazee Wood Fire Pizza in Fall 2011.
In Spring 2012, Chef Palmer will launch his newest venture – a "chef-driven" boutique hotel located in San Francisco's Union Square. Guests will receive a fresh approach to hospitality comprised of a cohesive, gracious and welcoming experience that permeates every moment of the stay. In addition, Chef Palmer and his team are proud to join the thriving San Francisco food community by introducing a new unparalleled dining experience, offering both visitors and neighbors a comfortable haven to enjoy fresh, local cuisine.
The Charlie Palmer Hotel in Las Vegas is currently under development at Symphony Park in the heart of downtown. The hotel features sumptuous accommodations with elevated amenities such as a 10,000 square-foot-spa that combines recreational fitness and restorative wellness treatments, a Hollywood-style pool surrounded by tented cabanas, and signature Palmer dining experiences including a sky terrace that overlooks Symphony Park and The Smith Center for the Performing Arts. Even today, the chef still steps in the kitchen with reinvention on his mind. Inducted into the James Beard "Who's Who of Food & Beverage in America" in 1998 and a frequent guest on NBC's Today Show, Charlie Palmer is also the author of four cookbooks, Great American Food (Random House/1996), Charlie Palmer's Casual Cooking (Harper Collins/2001), The Art of Aureole, (Ten Speed Press/2002), and Charlie Palmer's Practical Guide to the New American Kitchen (Melcher Media/2006).
Rick Moonen, Chef, Restaurateur, Author
Chef Rick Moonen has devoted his career to being the country's top culinary advocate for sustainable seafood. A native New Yorker, Moonen graduated first in his class from the Culinary Institute of America in Hyde Park, New York in 1978. He apprenticed at L'Hostellerie Bressane in Hillsdale, New York where he built both his confidence and experience working side by side with Chef Jean Morel.
From there, Moonen assumed the position of saucier at Manhattan's La Cote Basque. This experience was followed by two years at Le Cirque working with the legendary Alain Sailhac. In the ensuing years, Moonen
continued his career in New York, becoming executive chef at some of New York's most iconic restaurants, including Le Relais, Century Café, Chelsea Central and The Water Club.
After six years, Moonen left to become executive chef and partner at Oceana where he helped garner the restaurant national recognition and three stars from The New York Times. His next step was partnering to create Molyvos, a Greek fish house, further demonstrating the range of his culinary skills. Here he brought Greek cuisine to another level, and Molyvos was the first Greek restaurant to earn three stars from The New York Times.
After five years Moonen decided to develop his own restaurant. As executive chef and owner of New York City's rm, Moonen earned critical acclaim and, once again, received three stars from The New York Times. In 2005, he was drawn to the rapidly developing culinary scene in Las Vegas and closed his doors in New York City to bring his unique flavor and specialties of the seafood world to the West Coast.
In February 2005, Chef Moonen opened his multi-level restaurant Rick Moonen's rm seafood at Mandalay Bay in Las Vegas. The lower level of the restaurant offers "State of the Art Sustainable Seafood" and a world-class sushi and raw bar. The upper level offers a more elegant dining experience featuring globally inspired cuisine from Chef Moonen's fun and whimsical tasting and á la carte menus.
Since opening rm seafood, Chef Moonen has enjoyed national attention and acclaim. In 2008, Moonen accomplished a lifelong dream with the publication of his cookbook Fish Without a Doubt, a practical, hands-on guide to buying, preparing and cooking a wide array of fish. That same year his signature Catfish Sloppy Joe was highlighted in Esquire magazine's "Sandwich Encyclopedia," prompting a guest spot on The Oprah Winfrey Show where he served the talk show queen this signature dish and it earned the title of "Best Sandwich in America." In 2009 he was a guest judge on Bravo's Top Chef Las Vegas and later that year was a contestant on Top Chef Masters. In 2010, Rick was invited back to compete on Top Chef Masters 2, where he was the runner-up, raising both national awareness and thousands of dollars for Three Square Las Vegas.
In June 2013, Chef Moonen transformed rm upstairs into a steampunk-inspired restaurant and lounge, with décor reminiscent of industrialism during the 19th century Victorian era. Combining the alchemy of food and drink, Moonen showcases his spin on classic comfort food, offering guests a variety of playful creations in small and large plate portions, ideal for a shared dining experience.
When not behind the stove, Moonen can be found throughout the country educating about ocean conservation and the dangers of over fishing. As an industry leader, he has testified for environmental and sustainability policy issues in Washington, DC and New York. He is a founding member of the Seafood Choices Alliances, which named him "Seafood Champion" in 2006, as well as an active member of Monterey Bay Aquarium's Seafood Watch and Seaweb. In 2010 Moonen was part of a PBS Series, "Chef's A Field," that was honored with a James Beard Foundation award for his hosted episode in Alaska about Salmon. During this same year Moonen was also honored at the International Chefs Conference with The Community Award presented by StarChefs.com.
Moonen has been featured in Food & Wine, SAVEUR, Bon Appetit, Food Arts, USA Today, Travel + Leisure, and seen on Food Network's Best Thing I Ever Ate, Top Chef, Top Chef Masters, TODAY, Good Morning America, CBS This Morning, Dan Rather Reports, and CNN. In addition, he has received numerous awards for his tireless efforts towards sustainability including Chef of the Year by the Monterey Bay Aquarium in 2011; and Humanitarian of the Year by the American Culinary Federation in 2013. In 2014, he was was appointed to Monterey Bay Aquarium's Blue Ribbon Task Force as one of the top twenty leading culinarians; and honored with the prestigious Vegas Dozen award by Saks Fifth Avenue, Greenspun Media Group, VEGAS Magazine, and Keep Memory Alive. Keep up with Rick at Facebook.com/ChefRickMoonen, on Twitter @RickMoonen and online at www.rmseafood.com.
Robuchon with Chef Joel Robuchon:
Robuchon was awarded in 1976 « Meilleur Ouvrier de France », then in 1987 « Chef de lannee », then in 1990 « Cuisinier du siècle ». As of today, he is the most starred Chef in the world.
Joël Robuchon and his team get involved into each of the restaurants, going from London to New York, and from Hong Kong to Las Vegas. Between two journeys, between two countries or two continents, he heads to his Parisian laboratory where he crafts, prepares, tests and studies the future dishes to be offered to its customers worldwide.
To answer the different demands from worldwide customers, Joël Robuchon besides his ateliers opened other establishments in luxurious environments always respecting this spirit of sublime simplicity; a 3 star gourmet restaurant in a « French-style » castle right in the heart of Tokyo, another 3 star restaurant situated in Macao at the top of a casino or in the model of a mansion, 3 star restaurant right in the heart of the casino of MGM , Las Vegas. Outside these tables of exception, we also count, the Restaurant of Joêl Robuchon in Monaco (2 stars) and his Japanese restaurant Yoshi (1 star), without forgetting satellites, tearooms, pastry shops and the other dining outlets that declines the spirit of Joël Robuchon.
In each of his restaurants throughout the world, Joël Robuchon remains faithful to his principles which made him a guide of the French gastronomy; an exceptional choice of products and ease in execution thanks to his talent in choosing and training his team.
In 2014, Joël Robuchon has opened l'Atelier de Joël Robuchon in Bangkok and and a gastronomic restaurant in Bordeaux. In 2015/ 2016 new Atelierde Joel Robuchon will open in Shangai, New-York, Montreal, Mumbai, Geneva and Miami.
Scarpetta with Chef Scott Conant:
A graduate of the Culinary Institute of America, Conant broke out onto the restaurant scene in his twenties, running the kitchens of famed Italian spots such as il Toscanaccio, Chianti and City Eatery, which earned glowing reviews under his leadership.
Conant officially put his name on the map when he opened the beloved L'Impero in 2002. It garnered a three-star review from The New York Times, the title of "Best New Restaurant" from the James Beard Foundation and praise from top publications such as Gourmet and Food & Wine, which named Conant one of America's Best New Chefs in 2004.
Following the success of L'Impero, Conant opened Alto, an elegant Italian restaurant in midtown Manhattan. Always looking to raise the bar, Conant eventually moved on to bring his own vision of sophisticated, savory Italian cooking to life with Scarpetta, which he now operates in Las Vegas, Miami and Los Angeles.
BarMASA with Chef Takahiro Sakaeda:
Takahiro Sakaeda, who is New Jersey bred but completely bi-cultural, and the man Masa chose to prepare his exquisite sushi creations. Mr. Sakaeda proved himself a brilliant guide to the gifts of the sea: a careful chef and eager teacher who rewarded interest with insight, pleasure with yet more.
Nobu with Chef Nobuyuki "Nobu" Matsuhisa:
Celebrity chef and restaurateur known for his fusion cuisine blending traditional Japanese dishes with South American (Peruvian) ingredients; born in Saitama, Japan. When he was just seven years old, his father died in a traffic accident and he and his two older brothers were raised by his mother. After graduating from high school, he worked at the restaurant Matsuei Sushi in Shinjuku, Tokyo, for seven years and was invited by a regular customer, who was a Peruvian entrepreneur of Japanese descent, to open a Japanese restaurant in Peru. In 1973 at age 24, he moved to Peru (Lima) and opened a restaurant with the same name of Matsuei in partnership with his sponsor. Nobu was unable to find many of the ingredients he took for granted in Japan and had to improvise, and it was here that he developed his unique style of cuisine that incorporated Peruvian ingredients into Japanese dishes.
Twist with Chef Pierre Gagnaire:
Pierre Gagnaire was born in Apinac, France in 1950. The son of restaurant owners, he began his career as an apprentice learning the fundamentals of traditional cuisine in Lyon. In 1974, the young chef discovered the world of creative cuisine when working with Chef Alain Sendernes at Lucas Carton in Paris. It was the beginning of a new era and a new way of looking at food for Gagnaire.
After two years roving the world, particularly the New World, Gagnaire returned to his family restaurant, Le Clos Fleury, near Saint Etienne and took over the kitchen. It was 1976 and Gagnaire earned his first Michelin star. He decided to go solo in 1981 and opened his first restaurant in Saint Etienne; he received two Michelin stars. Gagnaire opened his second restaurant in 1992 and soon earned three Michelin stars for his signature cuisine. But the Saint Etienne restaurants weren't meant to be; in 1996, Gagnaire went bankrupt and left Saint Etienne for Paris.
With the support of friends, Gagnaire opened a new restaurant in 1996 in Paris and within two years regained his three-star status. Gagnaire has since opened multiple restaurants worldwide, in cities such as London, Tokyo, Hong Kong, Seoul, Dubai, and now Las Vegas, and is revered for his ability to maintain impeccable standards at so many restaurants scattered across the globe.
Honey Salt with Chef Kim Canteenwalla:
Kim Canteenwalla's formal training began at the Institute at St. Denis in Montreal, but his passion for food began in childhood and took him around the world in search of unusual flavors and new culinary techniques. This journey included a job as sous chef at the Four Seasons Hotel in Toronto, and executive chef at Raffles in Singapore, Le Royal in Phnom Penh, Cambodia, Grand Mirage in Bali, Le Meridian in Dubai and the Royal Garden Group in Bangkok.
Canteenwalla subsequently returned to North America and Steve Wynn's Beau Rivage in Biloxi, Mississippi where Great Chefs recorded him in April 2000, preparing two appetizers, Grilled Tian of Star Fruit & Tuna Tartare, and Carmelized Sea Scallops, Truffles and Lobster Coral for the Great Chefs of America series.
Following Beau Rivage, he next served as executive chef of the MGM Grand in Las Vegas, supervising the daily operations of 14 food and beverage outlets and support kitchens for the 5,034 room resort. He then went back and partnered with Wynn to launch "Society Café" at the Encore at Wynn's Las Vegas.
In 2012, Chef Canteenwalla and his wife, Elizabeth Blau, opened the critically acclaimed neighborhood restaurant "Honey Salt" on the west side of Las Vegas, and also partnered with Buddy Valastro's (TLC's Cake Boss) first restaurant in Las Vegas, "Buddy V's". He is also a principal and co-founder of Blau Associates, that opens food and beverage venues around the world, including the Park Hyatt in Chicago; the Plaza in New York City; the Ritz Carlton in Palm Beach and the Viceroys in Miami & Snow Mass.
 
Raku with Chef Mitsuo Endo~
In 2012, chef Mitsuo Endo was the only Vegas chef to be a finalist for the prestigious James Beard Foundation awards. Whether it's the continued excellence of Raku or the mind-blowing desserts being concocted nightly at Sweets Raku, Mitsuo Endo has done more for increasing the quality (and maintaining a very high bar) for restaurants off the Strip.
DB Brasserie with Chef Daniel Boulud~
Daniel Boulud, a native of Lyon, France, is today considered one of America's leading culinary authorities and one of the most revered French chefs in New York, the city he has called home since 1982. Daniel is chef-owner of Bar Boulud, Boulud Sud, Café Boulud, db bistro moderne, DBGB Kitchen and Bar, Épicerie Boulud, Maison Boulud and is probably best known for the exquisitely refined DANIEL, a Relais & Châteaux restaurant. Outside of New York, Chef's seasonal French-American cooking is found in Las Vegas, London, Singapore, Miami, Montréal, Palm Beach, Toronto, Washington DC and Boston. Daniel Boulud is the author of nine cookbooks, including his recent My Best: Daniel Boulud (Ducasse Books, November, 2014) and DANIEL: My French Cuisine (Grand Central Publishing, October 2013), the recipient of multiple James Beard Foundation awards including "Outstanding Chef" and "Outstanding Restaurateur," and was named a Chevalier de la Légion d'honneur by the French government. He is a generous supporter and Co-President of Citymeals-on-Wheels and is also Chairman of the Bocuse d'Or USA Foundation.
Chaine Chefs:
Michel Richard:
Richard was born in Brittany, France in March, 1948[1] and raised in Champagne. He learned to cook when he was age 7. At the age of 9, he participated in the French equivalent of the Fresh Air Fund.
Having been told that if he wanted to be a chef he first needed to learn to be a pastry chef, by age 14 he was an apprentice baker at a hotel in Reims. After serving in the French Army he worked at the bakery Maison Lenotre in Paris, under French pastry chef Gaston Lenotre. He opened Lenotre's short-lived New York branch, Chateau France,[2] then moved to Santa Fe, New Mexico, to run The French Pastry Shop at La Fonda Hotel.
In 1977 he was in Los Angeles, where he opened another Michel Richard Pastry Shop. He used the profits to eat in France's three-star restaurants, and solidifying his desire to move beyond pastry, and to train himself to be a chef over the next ten years.
In 1986 he opened the restaurant Citrus in Los Angeles. Satellites of Citrus were opened in Santa Barbara, Baltimore, San Francisco, Philadelphia and Washington, D.C, all of which eventually closed. In 1997, he sold half of his interest in the restaurant to Meristar Corporation, which is also his partner in Citronelle.
In 1989, Richard opened Citronelle, in the Santa Barbara Inn Hotel in Santa Barbara. He later opened Bistro M in San Francisco, and Citronelle in Baltimore and Michel's in Philadelphia. In 1994, he opened Citronelle in The Latham Hotel in Georgetown. Later, he opened a branch of Citronelle at Carmel Valley Ranch in Carmel, California. Ten years later, he opened Central in Washington DC.
Alex Stratta:
A celebrity chef and restaurateur of mixed Italian and French heritage. Stratta played the role of Iron Chef Italian on the television show Iron Chef USA. He was the recipient of the James Beard Foundation award for Best Chef Southwest in 1998 and was executive chef and owner of his famous namesake restaurant, Alex, in Las Vegas until its closure on January 15, 2011.
He is currently the executive chef and owner of "Tapas by Alex Stratta" in the affluent Las Vegas suburb of Summerlin.
Carla Pellegrino:
Carla Pellegrino, once Carla Madeira, was born in Rio de Janeiro to a Portuguese father and a second-generation Italian mother. As early as age 10, Carla was cooking daily for her family and helping run her mother's catering business, which educated her in the preparation of traditional Brazilian, Italian and Portuguese cuisine.
At age sixteen, Carla moved to Liguria, Italy, where she owned a small store where her passion for cooking inspired her to conduct cooking demonstrations daily.
In 1997, travels brought her to the United States where she met Frank Pellegrino Jr. (co-owner of Rao's restaurant in NYC). She attended the French Culinary Institute in NYC and in 2000, graduated with honors.
In May 2000, she and Frank opened and successfully established Baldoria Restaurant on 8th avenue and Broadway at the heart of NYC's theater district.
At the end of 2006, a dream became a reality and Carla lead the culinary team as the Executive Chef to open Rao's Las Vegas. She took ten of the original recipes from the legendary East Harlem's Italian restaurant, added her own traditional North Italian cuisine and built a high volume menu concept keeping in mind quality of ingredients and consistency and at the same time translating the family style operated by Rao's family at its ten table restaurant since 1886.
Carla has been featured on the Today Show, CBS Morning Show, Fox News National, Throwdown with Bobby Flay (which she won), Food & Wine, Bon Appetit, and multiple national and local news outlets. In turn, Rao's Las Vegas is acclaimed as one of the best Italian restaurants in the country, averaging 500 covers daily.
Interested in joining the Chaine Des Rotisseurs Las Vegas Chapter?
Fill out either a professional or non-professional application today.
F.A.Q.
Can I attend events without being a member?
 
YES, AS A GUEST OF A PRESENT MEMBER OR AN AFFILIATE

Do I have to attend all events as a member?
 
No, you can pick and choose which events you would like to attend

How much are membership dues?
There are two sets of dues. National Dues are $225/year and Local Dues are $175/year.
How do I obtain membership?
Browse this brochure for all membership information.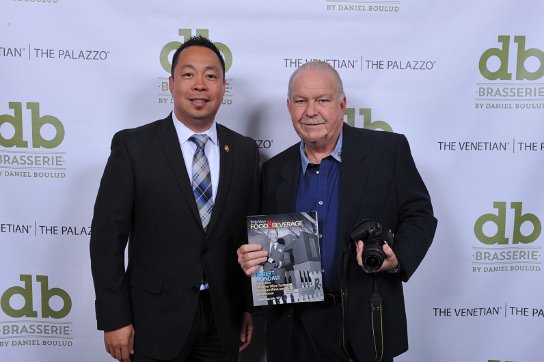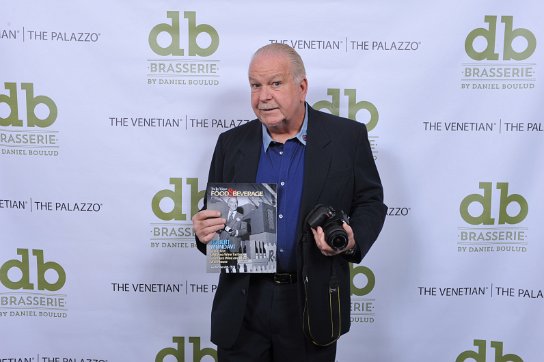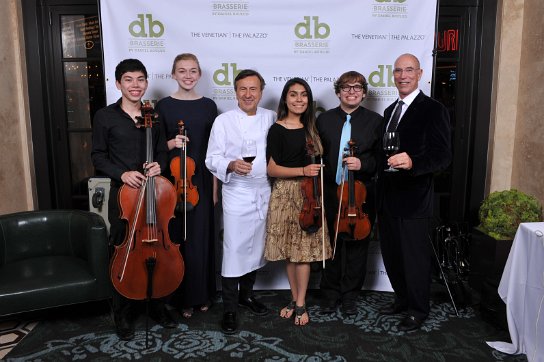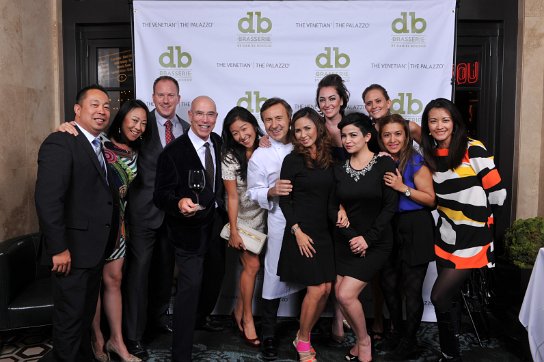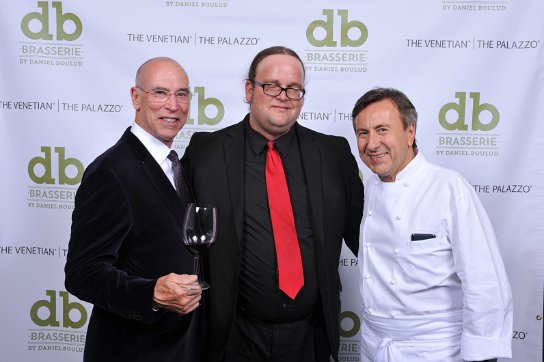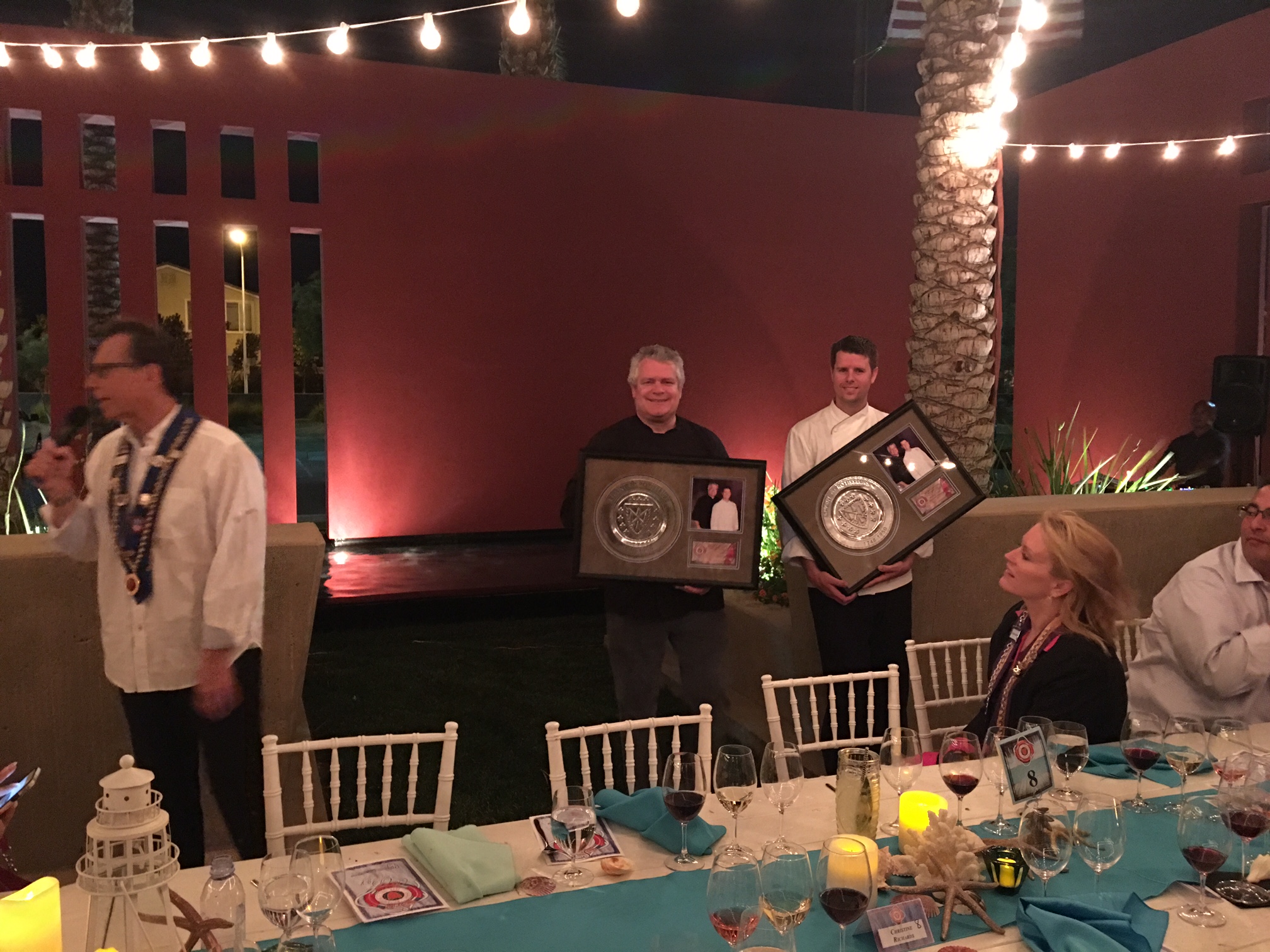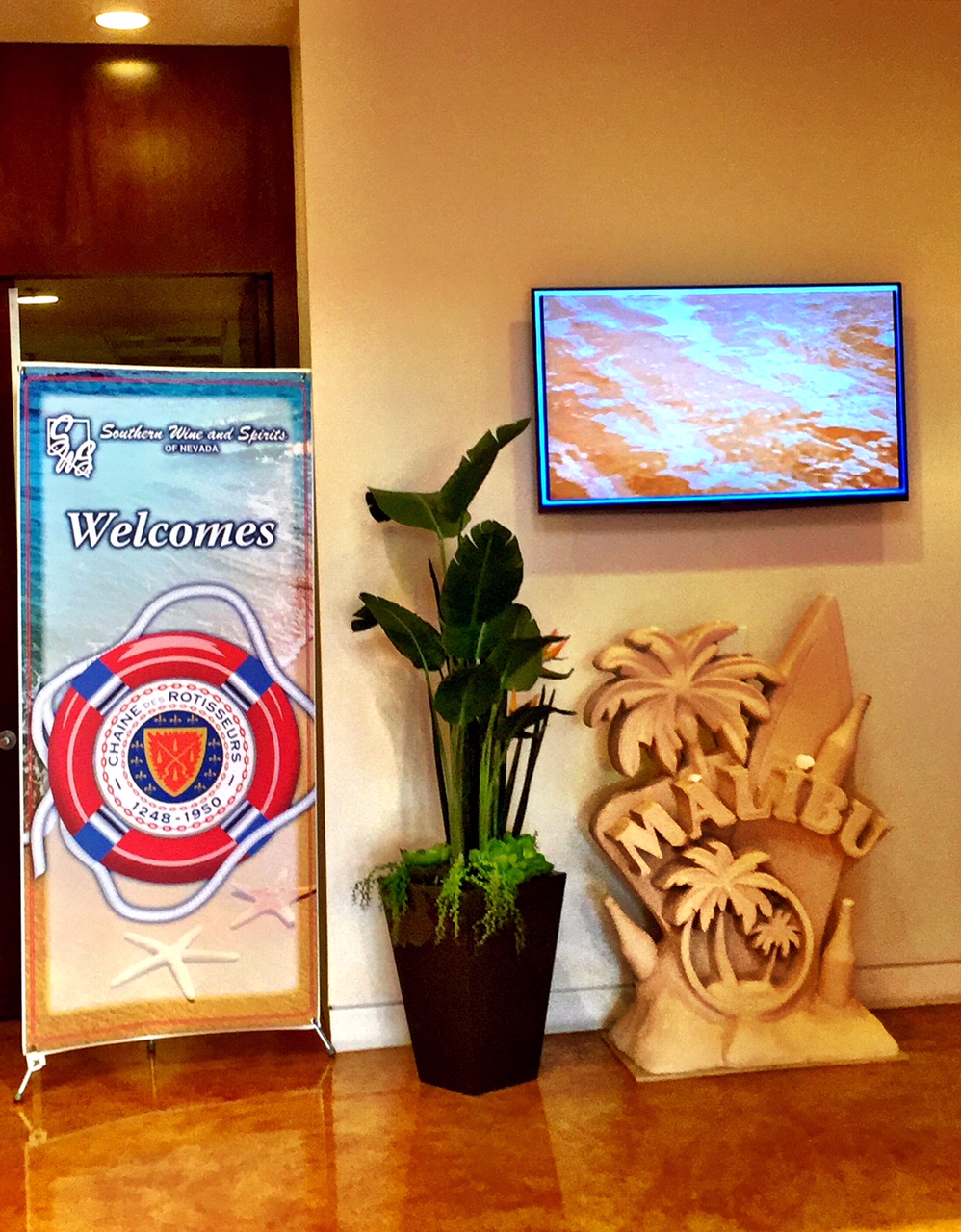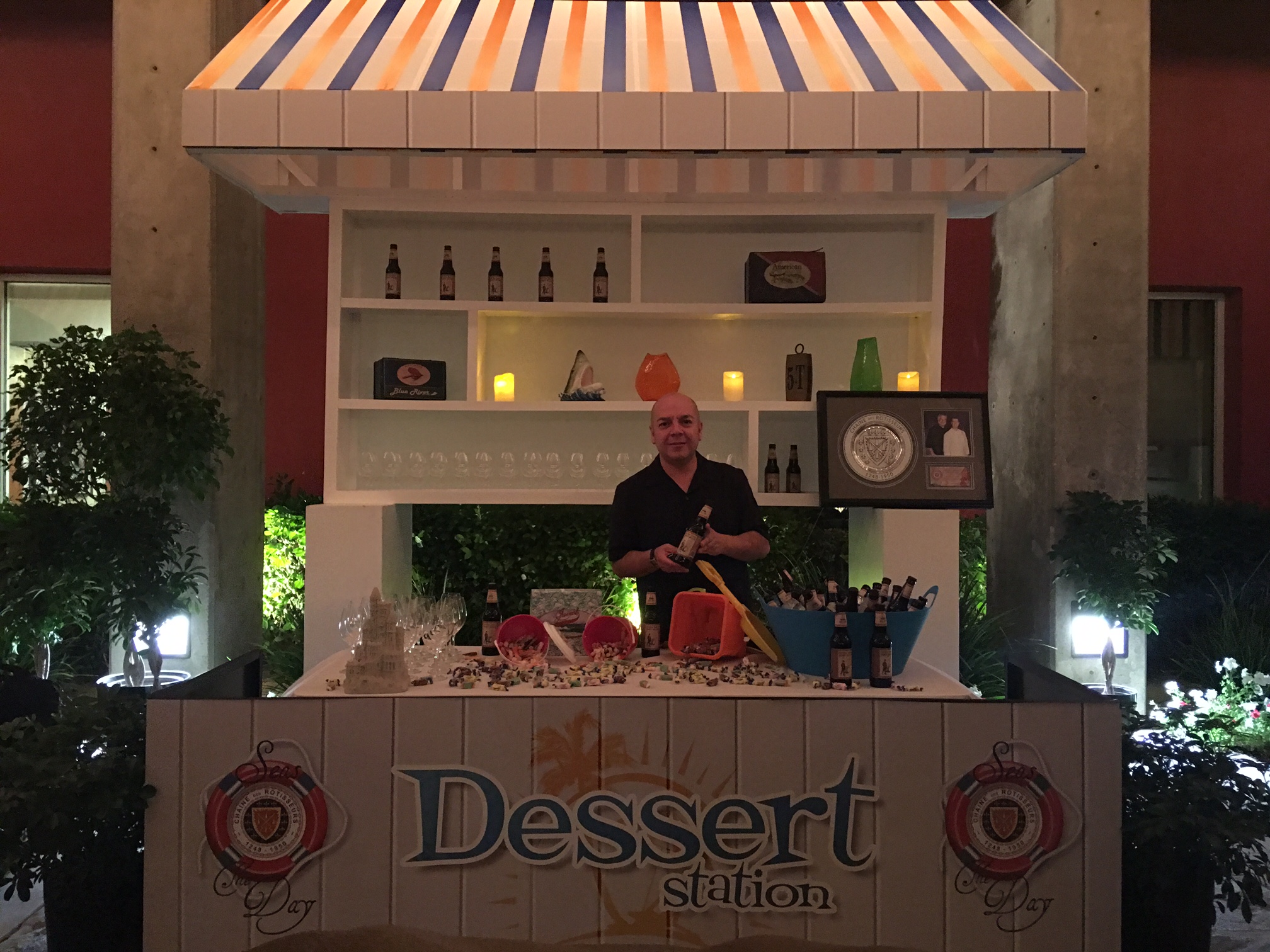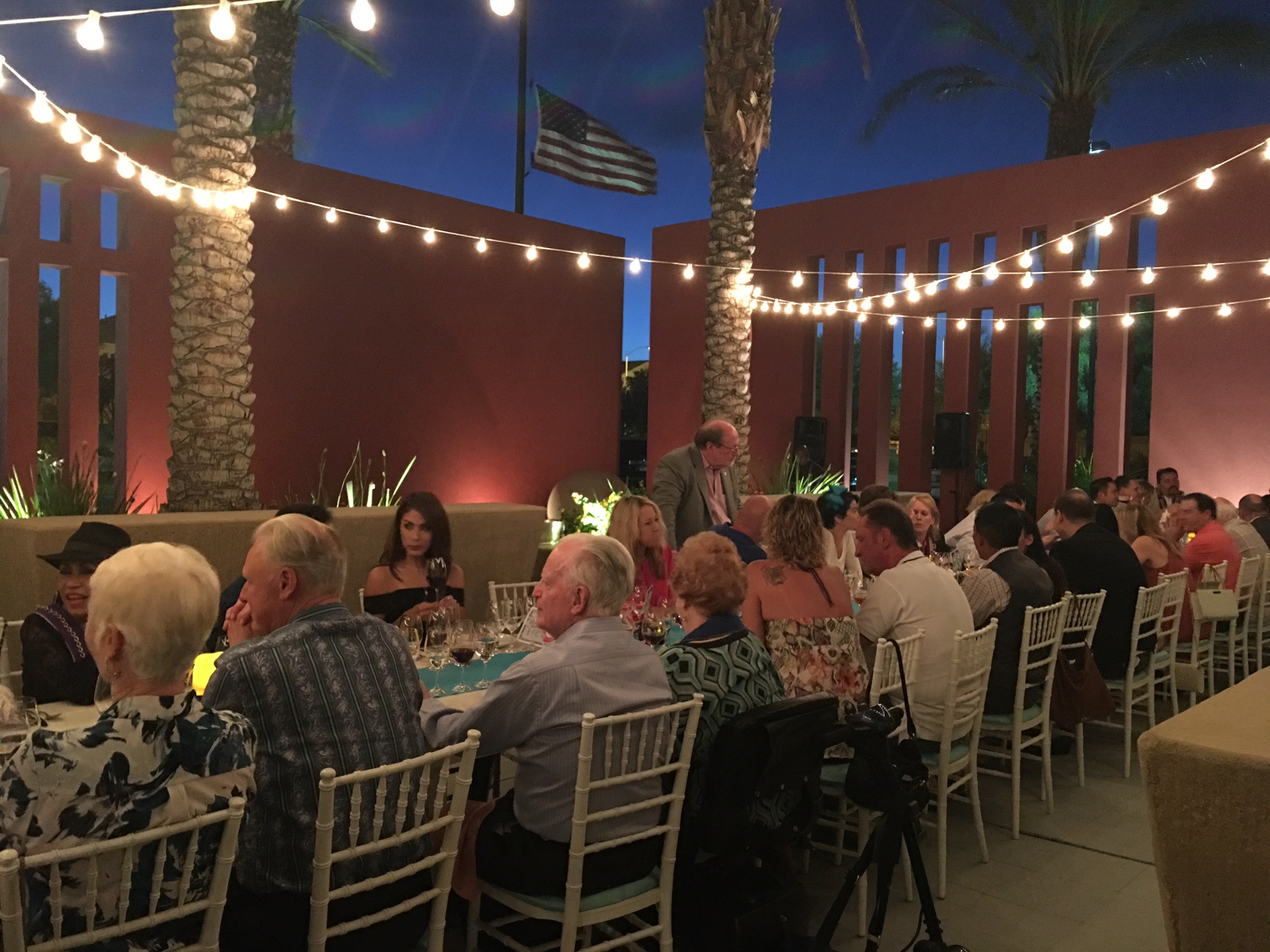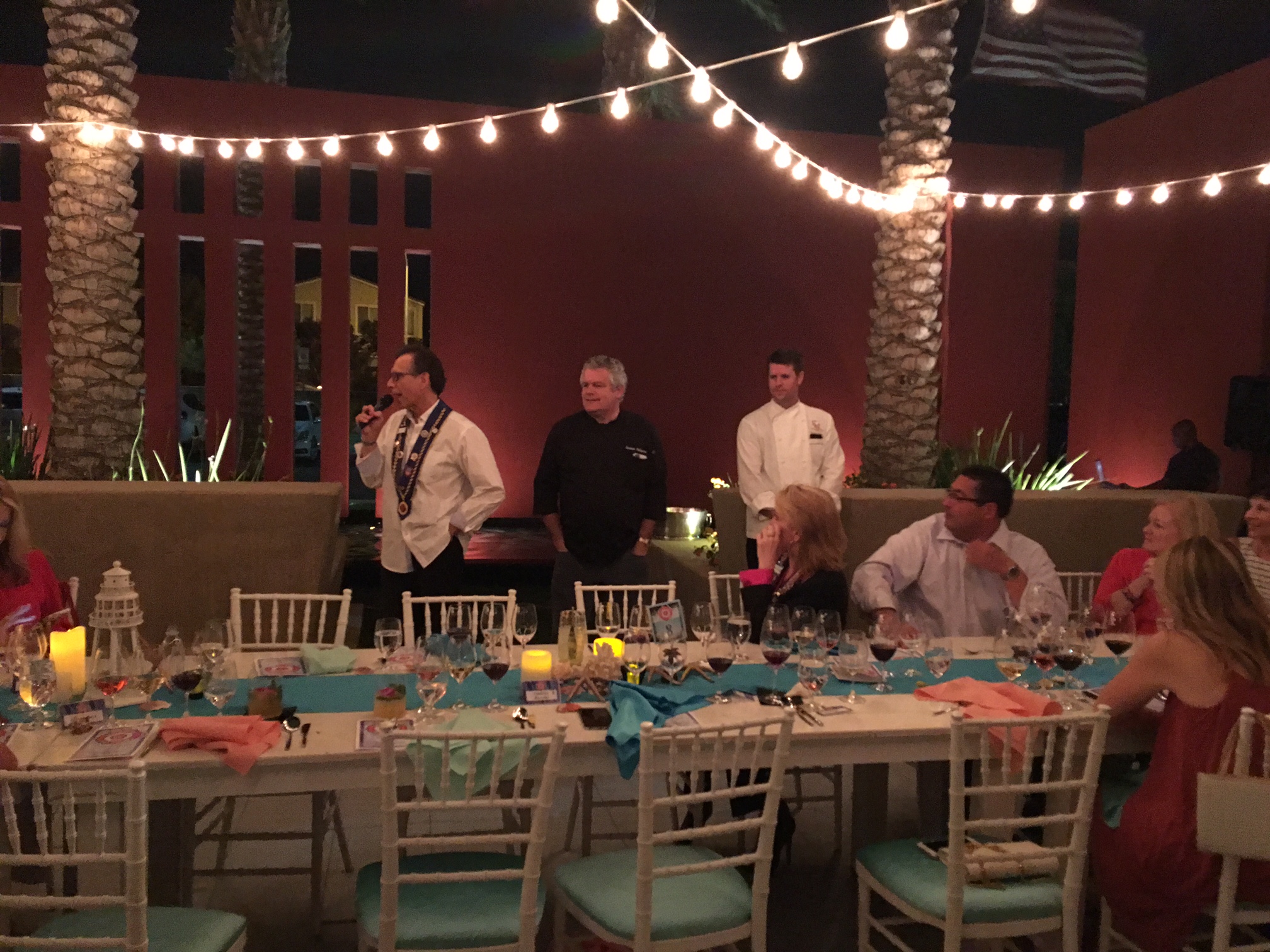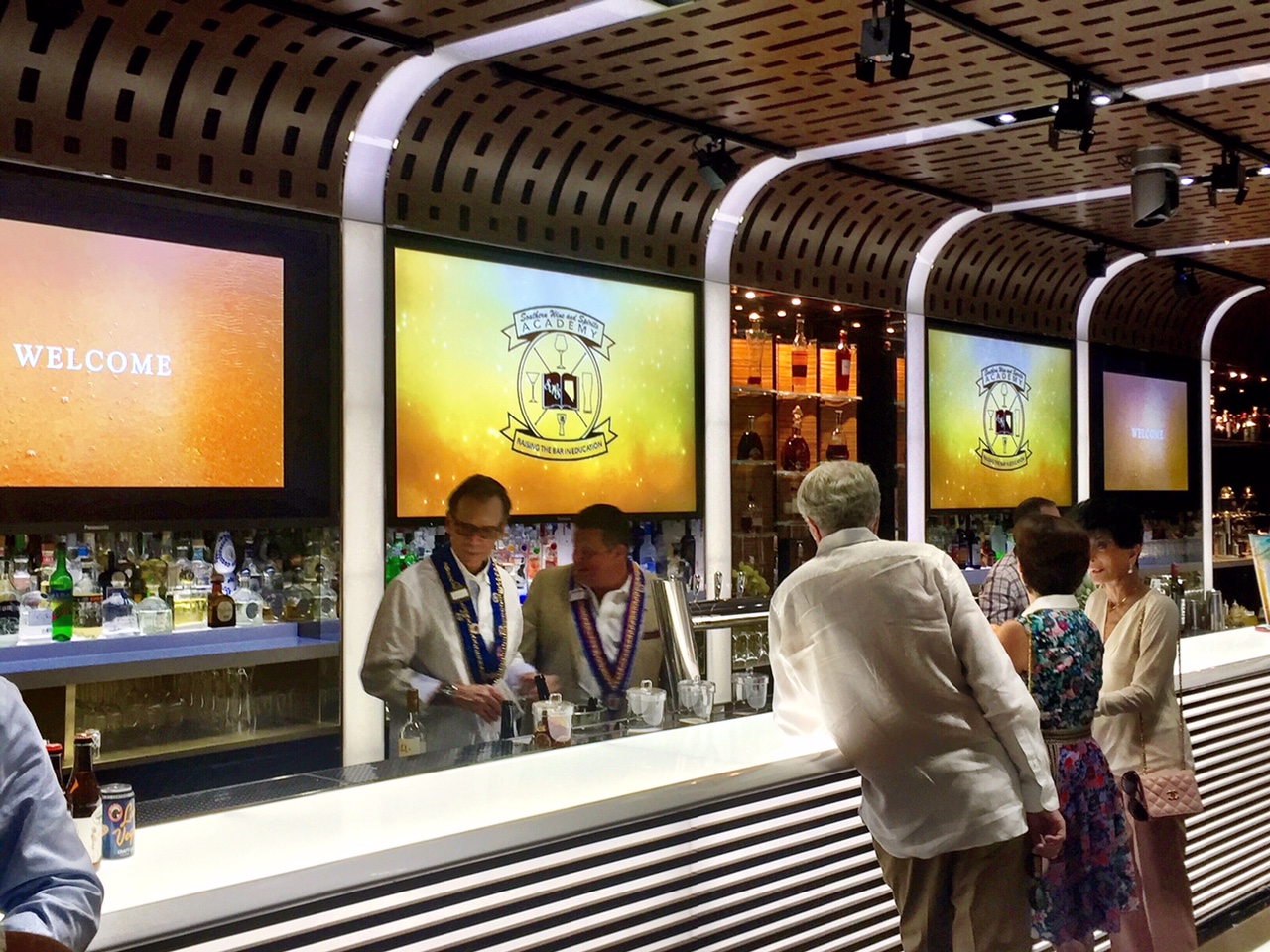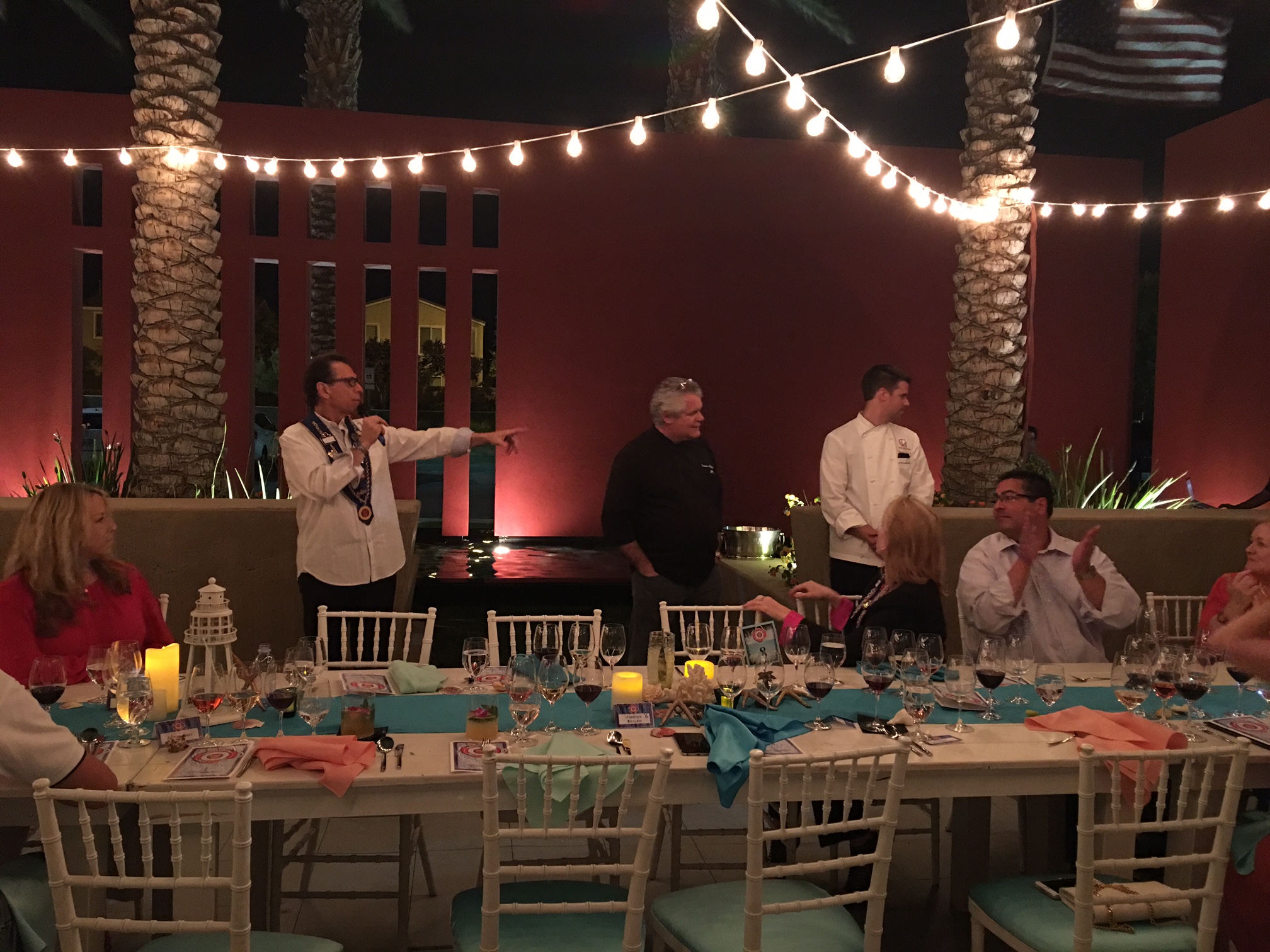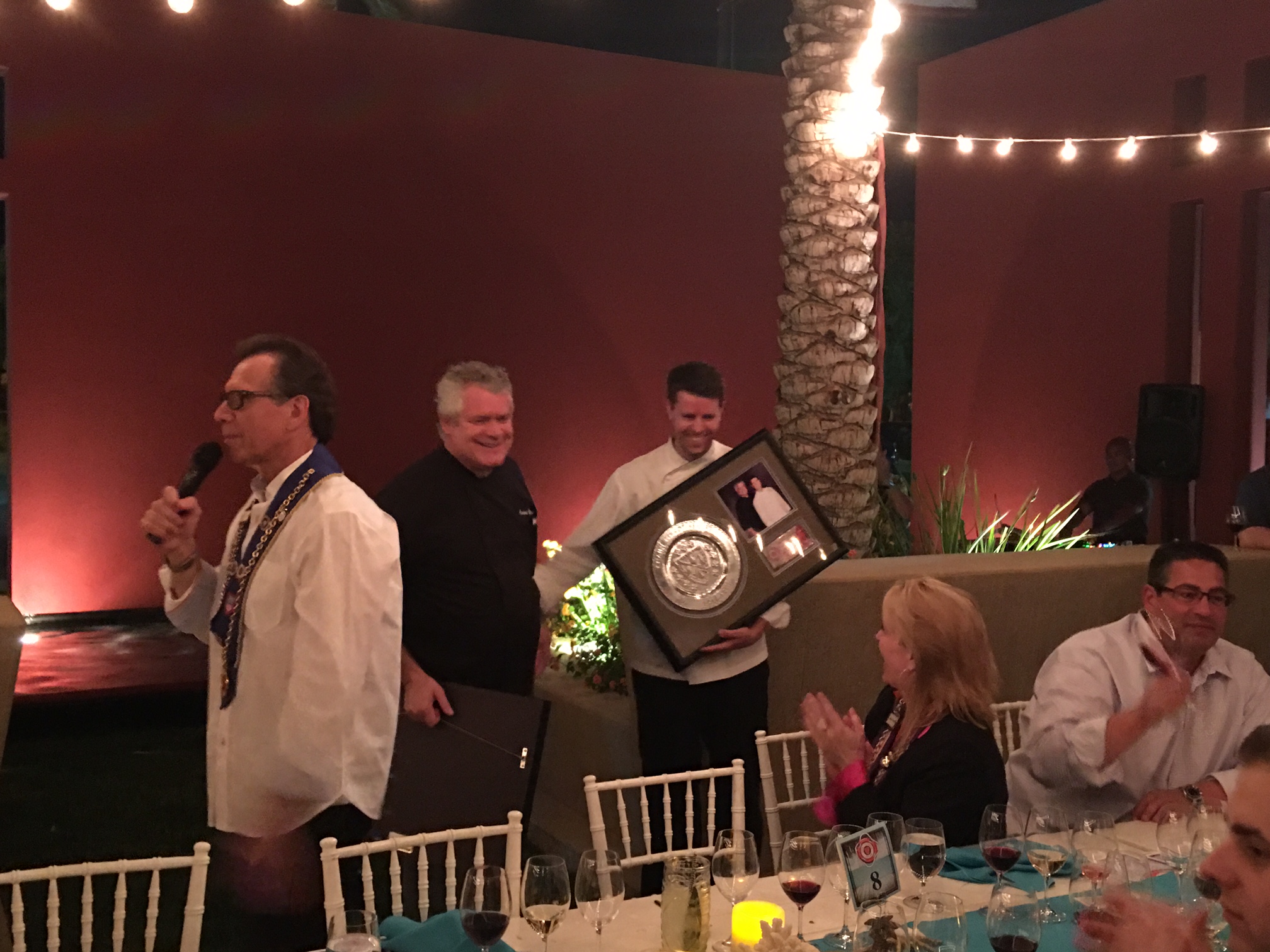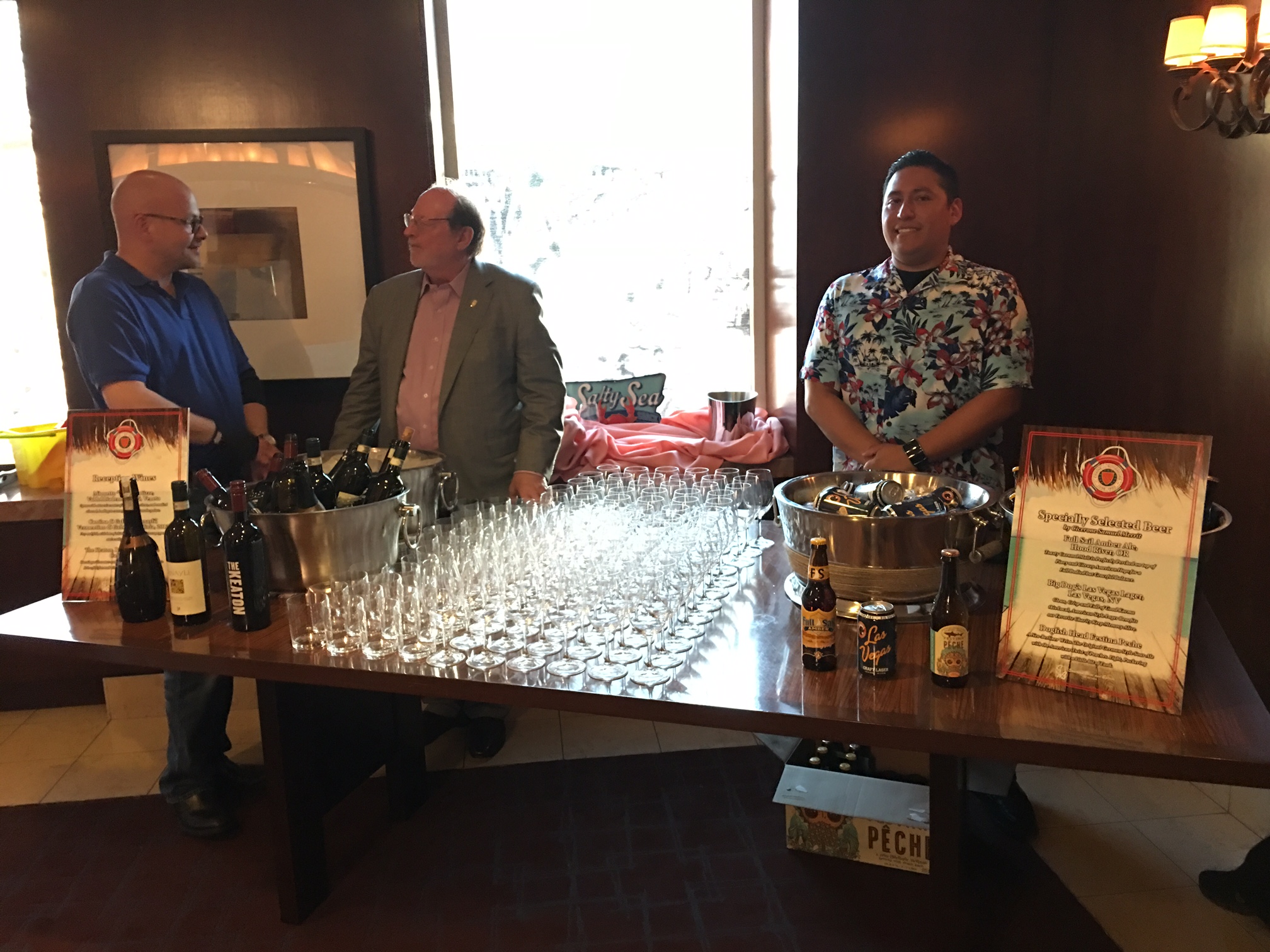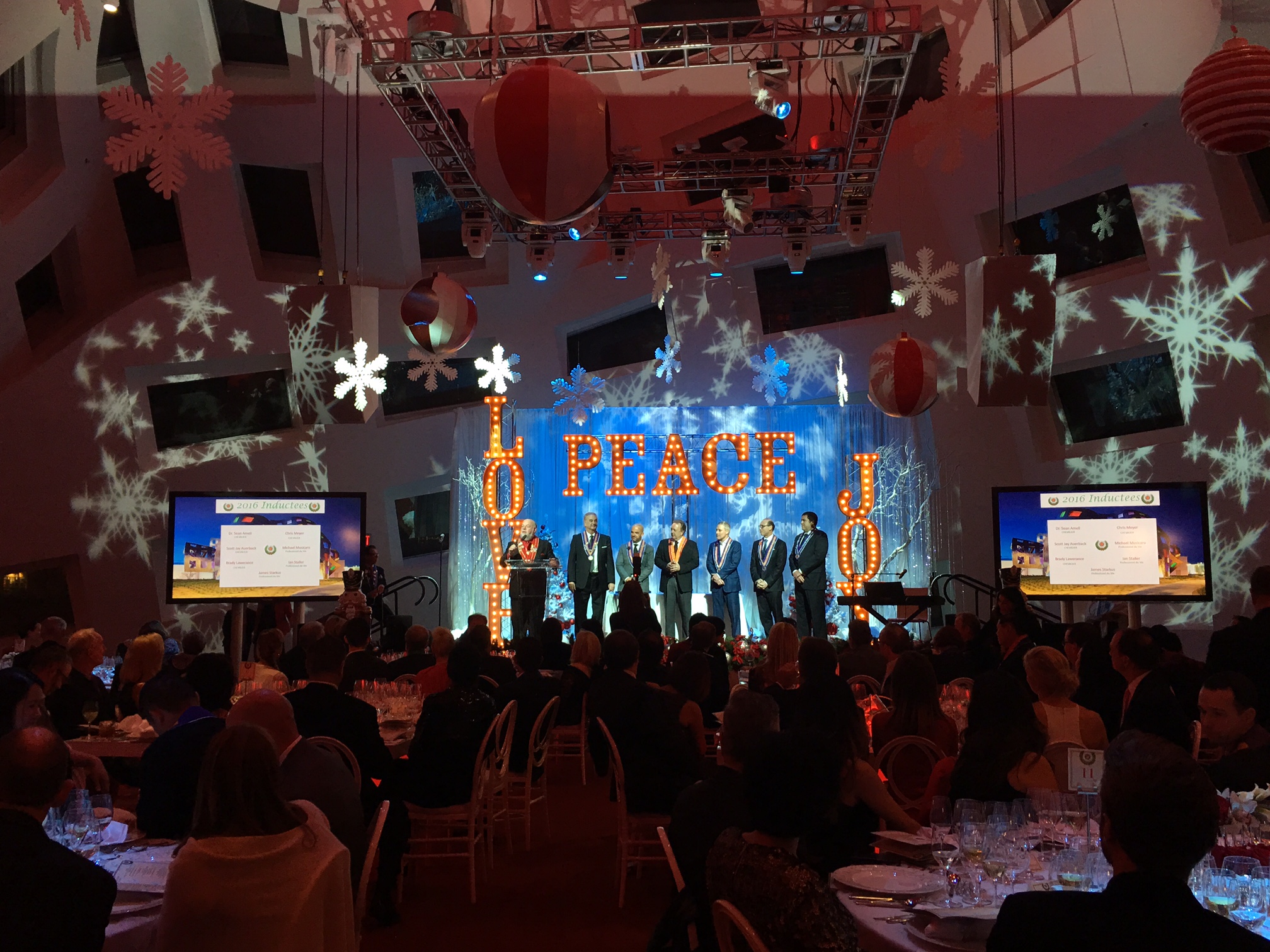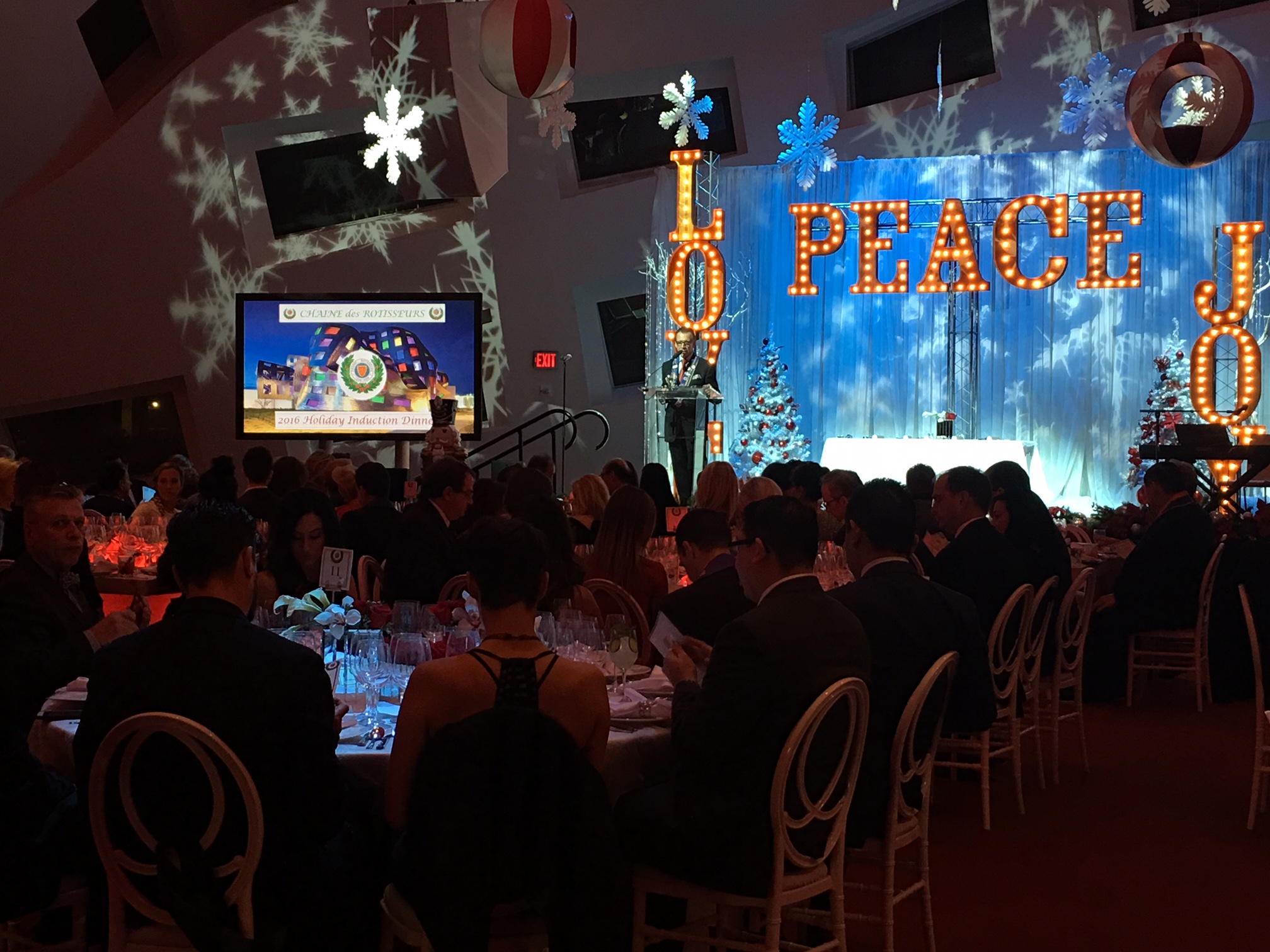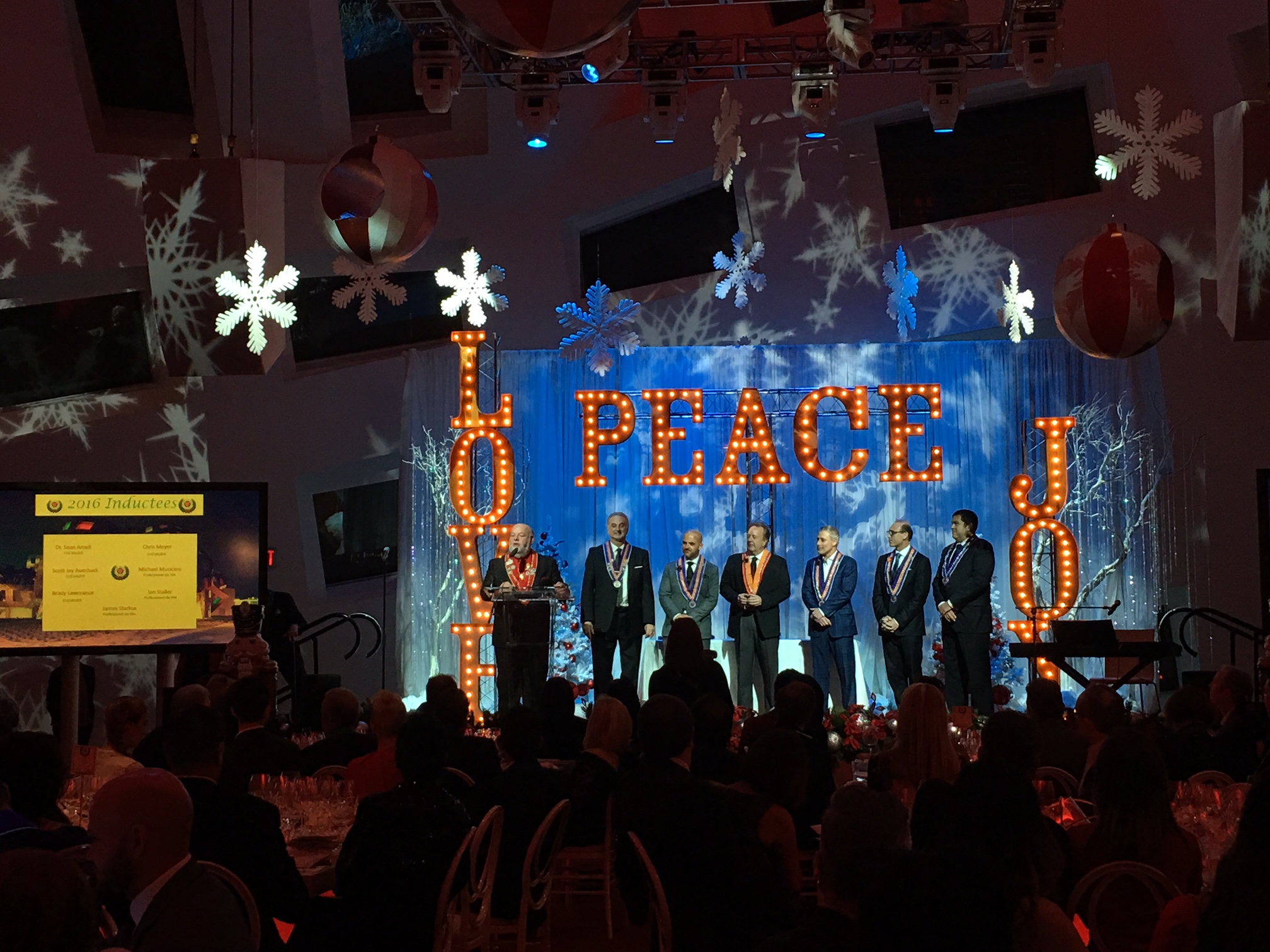 CONTACT US
If you desire membership information please contact:
Bailli Larry Ruvo
OR